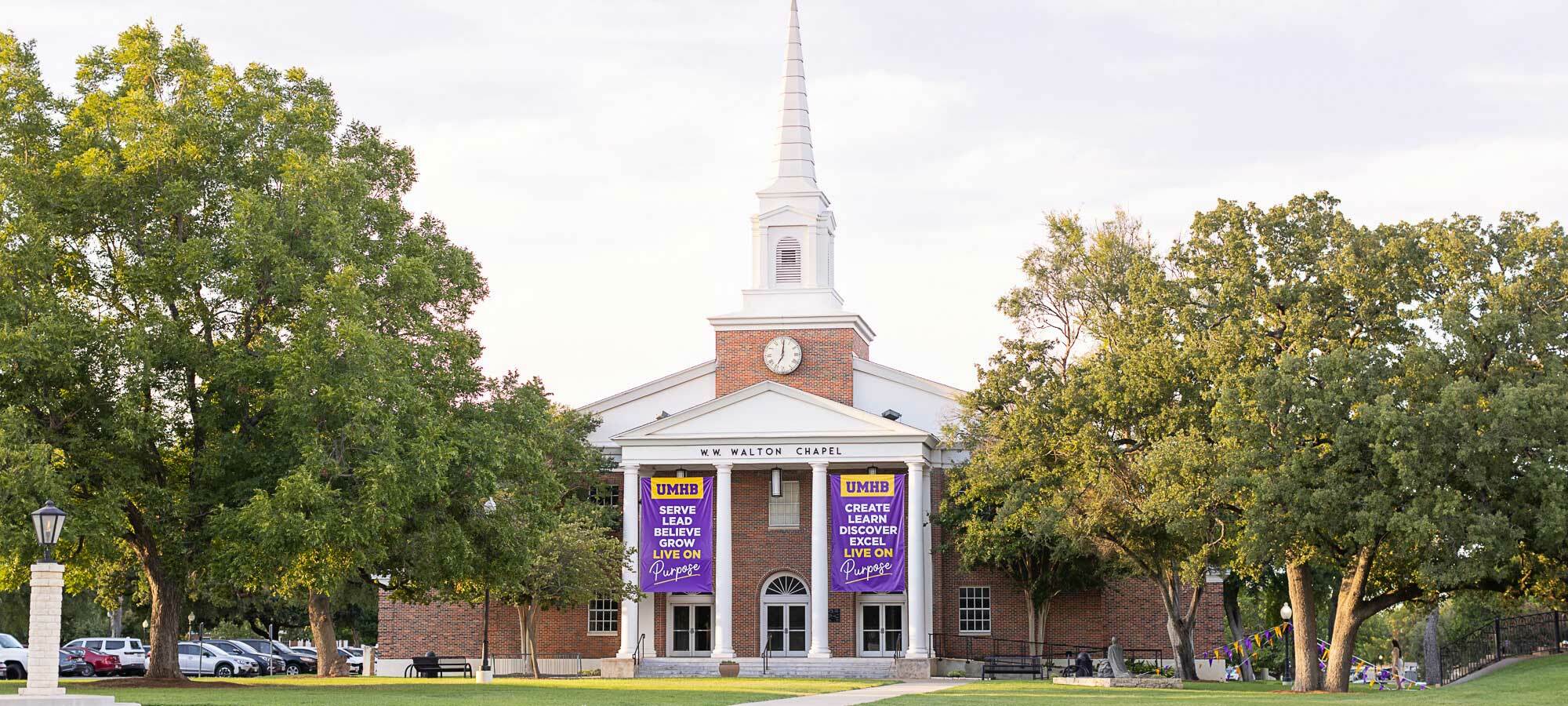 THE UMHB STORY
For 177 years, the University of Mary Hardin-Baylor has equipped students for purposeful lives that honor God. As the oldest continually operating university in Texas, we are fiercely proud of and immensely grateful for our unique story. Propelled by an unapologetically Kingdom-minded commitment, UMHB is dedicated to helping students deepen their faith while championing each student's remarkable potential. Together, we live with purpose, on purpose.

Featured Program
---
Clinical Psychology
Whatever you want to do in the field of psychology, UMHB has someone who can mentor you as you pursue that goal.
Learn More
Count the ways
Chartered by the Republic of Texas, UMHB was established to provide the finest in Christian University higher education. And for 178 years, our focus on that mission has never wavered.
Adrian Alvarado
Student
During my time at UMHB, I have gained more than a higher level of education. I've been equipped with a new perspective on my life, faith, and future. Through various opportunities to serve those around me, a new mindset toward action out of love has formed.
Adrian Alvarado
Student
Ever thankful for our past, into the future we will go with faithfulness and devotion to you: our Purple, White, and Gold.