McLane College of Business
The McLane College of Business provides high quality, innovative, and accessible business education with a distinctive commitment to business as calling, preparing graduates for purposeful service and leadership.

The McLane College of Business supports the mission of the University of Mary Hardin-Baylor:
by facilitating and nurturing the professional and personal growth and development of future business leaders in a global business environment
through the integration of Christian principles, leadership fundamentals, practical experiences, and sound business concepts into graduate and undergraduate curricula.
umhbmagnus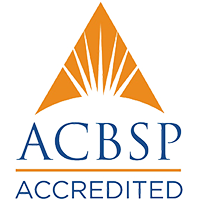 The programs of the McLane College of Business are accredited by the Accreditation Council for Business Schools and Programs*.
With the exception of several newly introduced programs: the undergraduate programs in Entrepreneurship & Small Business and Supply Chain Management, and the Master of Science in Accounting and Master of Science in Management. Any graduates from these programs prior to eligibility will be grandfathered in graduating from the accredited program when the process is complete.
Contact Information
Randi Fishbeck • Secretary to the Dean
rfishbeck@umhb.edu • (254) 295-4644
900 College Street, Box 8018 • Belton, TX 76513
Page last updated June 01, 2023