Speech Communication
Speech communication prepares students to speak eloquently, write clearly, interpret the meaning of language, listen effectively, and think critically. Communication skills are among the most prized skills sought by employers. Speech Communication majors are prepared to enter the workforce in any number of areas, including education, sales, management, human relations, and media. Many Speech Communication graduates go on to attend graduate school, and many of the courses suggested for our pre-law program at Mary Hardin-Baylor come from the Speech Communication curriculum.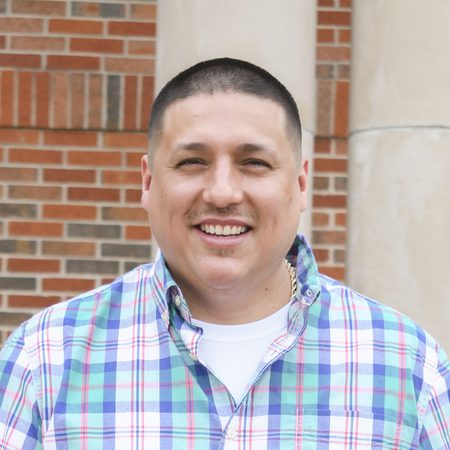 Roberto Ponce
Student
I have learned invaluable and real-world strategies for my future classroom. My dream after I graduate is to become a teacher and role model, and make a positive impact in the lives of all my students.
Roberto Ponce
Student
Why should I choose Speech?
A major in Speech Communication will not only provide you with the communication skills necessary to work in numerous fields in the 21st Century, it will provide you with tools and skills necessary to be a successful citizen. Communication skills are necessary in business, in government, and in the functioning of a free and prosperous society.
What are some speech courses I will take?
Persuasion
Argumentation and Debate
Storytelling
Competitive Oral Interpretation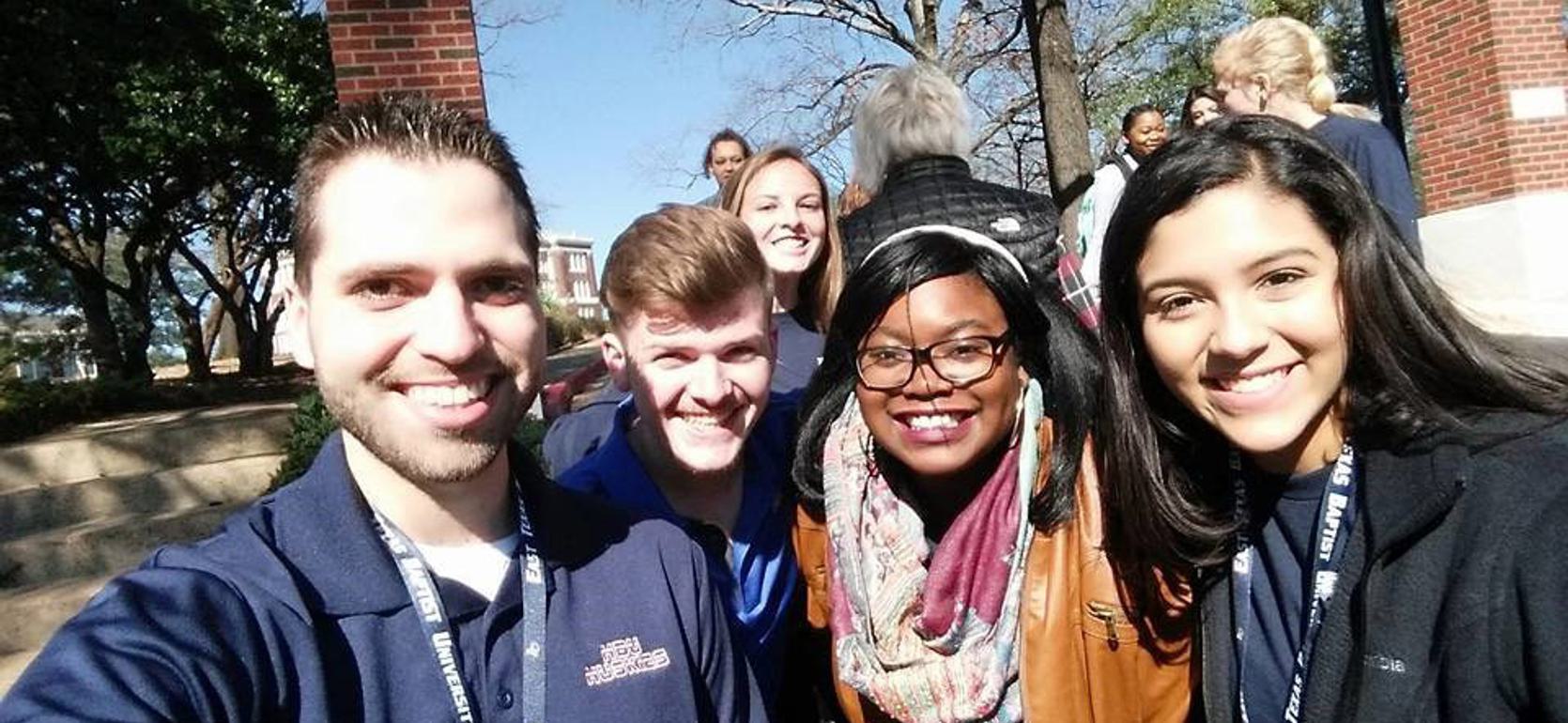 Education for Life
Garrett Smith graduated from Mary Hardin-Baylor in 2010. Following his graduation from UMHB, he worked as a communication specialist for Texas Agrilife Extension. He has also worked on congressional campaigns at both the state and national level. He has also worked at Blinn College in Marketing and Communication, before transferring to Student Life. Under his leadership in Student Life, the Student Government Association quadrupled in size, and he implemented an intramural sports program. He was named the Texas Junior College Student Government Association Region IV Advisor of the Year for 2014-2015. He currently serves as the Coordinator of Student Involvement for Commuter Programming at Houston Baptist University.
What are some career options?
With a degree in Speech Communications, your future is open to many job opportunities:
Teacher
Lawyer
Retail Manager
Corporate Trainer
Newscaster
Who is hiring UMHB students?
UMHB Speech students have found success in many different areas:
Blinn College
Houston Baptist University
City of Temple
Royse City High School
Frisco Independent School District
Where can I go to grad school?
Many Speech students have continued their education at these schools:
Baylor University School of Law
Texas A&M University
University of Oklahoma
University of Wyoming
West Texas A&M University
Why should I study speech at UMHB?
The Speech Communication program houses a highly successful individual events competitive speech team: Speech Cru. Team members participate in American Forensics Association inter-collegiate tournaments across the country in categories such as extemporaneous speaking, persuasive speaking, dramatic interpretation, informative speaking, poetry interpretation, and Lincoln-Douglas debate.