Degree in Finance
A finance degree opens the door to a wide range of employment options, including banking, investment services, corporate finance, real estate, and insurance. As a finance student, you will learn the fundamentals of asset valuation in each area, with special emphasis on practical applications. Financial valuation is an essential input for informed business decisions, so our graduates are prepared to serve at the top level of any company when they graduate. Based upon Christian principles of stewardship, service, and the generation of real value, the UMHB Finance curriculum integrates faith-informed discernment with sound financial principles.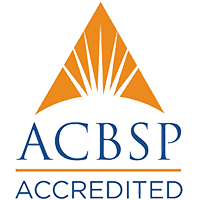 The McLane College of Business program in Finance is accredited by the Accreditation Council for Business Schools and Programs.
Shayden Spradley
Student
UMHB has helped me grow in my faith. I greatly appreciate the Christian atmosphere and faculty. It has also helped prepare me for the future, including decision-making and independence.
Shayden Spradley
Student
Why should I choose Finance?
Finance is involved at every stage of business and personal life, from accessing markets for today's funding to managing assets for tomorrow's needs.
What are some courses I will take?
Corporate Finance
Working Capital Management
International Finance
Investments
Portfolio Management
Finance Degree Alumni
Michael Beevers '85 is a Certified Public Accountant and owner of Heritage Ridge Investments in Temple, Texas. He assists clients and shepherds projects through each phase of the process: site selection, contract negotiation, design, entitlement, permitting, financing, construction pricing, construction administration, owner's representation, and project closing.


What are some career options?

With a degree in finance, your future is open to many job opportunities:
Commercial Lender
Financial Analyst
Investment Advisor
Corporate Treasurer
Who is hiring UMHB students?

UMHB Finance students have found success at firms such as:
IBM
Edward D. Jones
Merrill Lynch
McLane Company
GE
Where can I go to grad school?

Finance students have continued their education at these schools:
Wharton School, University of Pennsylvania
University of Texas at Austin
University of Louisville
Texas A&M University
Texas State University
Why study finance at UMHB?
Through the coursework offered in the program, students are prepared to test for various levels of state insurance licensure and federal securities licensure. Many students achieve one or more professional licenses before completing their degree.
The McLane College of Business regularly offers study abroad trips to countries in Europe, Asia, South America, and Africa.