About UMHB
Campus Profile
UMHB was chartered in 1845 by the Republic of Texas making us the oldest continuously operating college in the state.
Nearly 3,800 students representing 31 foreign countries. 94% of full-time freshmen live on campus.
---
Our student-to-faculty ratio cultivates an environment where you can grow and thrive.
90% of freshmen receive some form of financial aid.
---
Belton is located in the heart of Central Texas, 60 miles north of Austin on Interstate 35.
Our 340-acre campus
Our campus is large enough to provide a wealth of opportunities and experiences, small enough to walk across, and one of the safest campuses in the nation.
The University of Mary Hardin-Baylor is dedicated to Christian higher education.
Founded in 1845, the university has traditionally been known for producing excellent educators, nurses, business leaders, and missionaries. That has not changed, but today UMHB is also earning recognition for its talented science and music graduates, for top-notch graduate programs in counseling and physical therapy, and more.
What's behind this success? An unapologetic dedication to Christian principles. An emphasis on inspired teaching, on making each student's learning experience the best it can be. A commitment to excellence in every aspect of university life.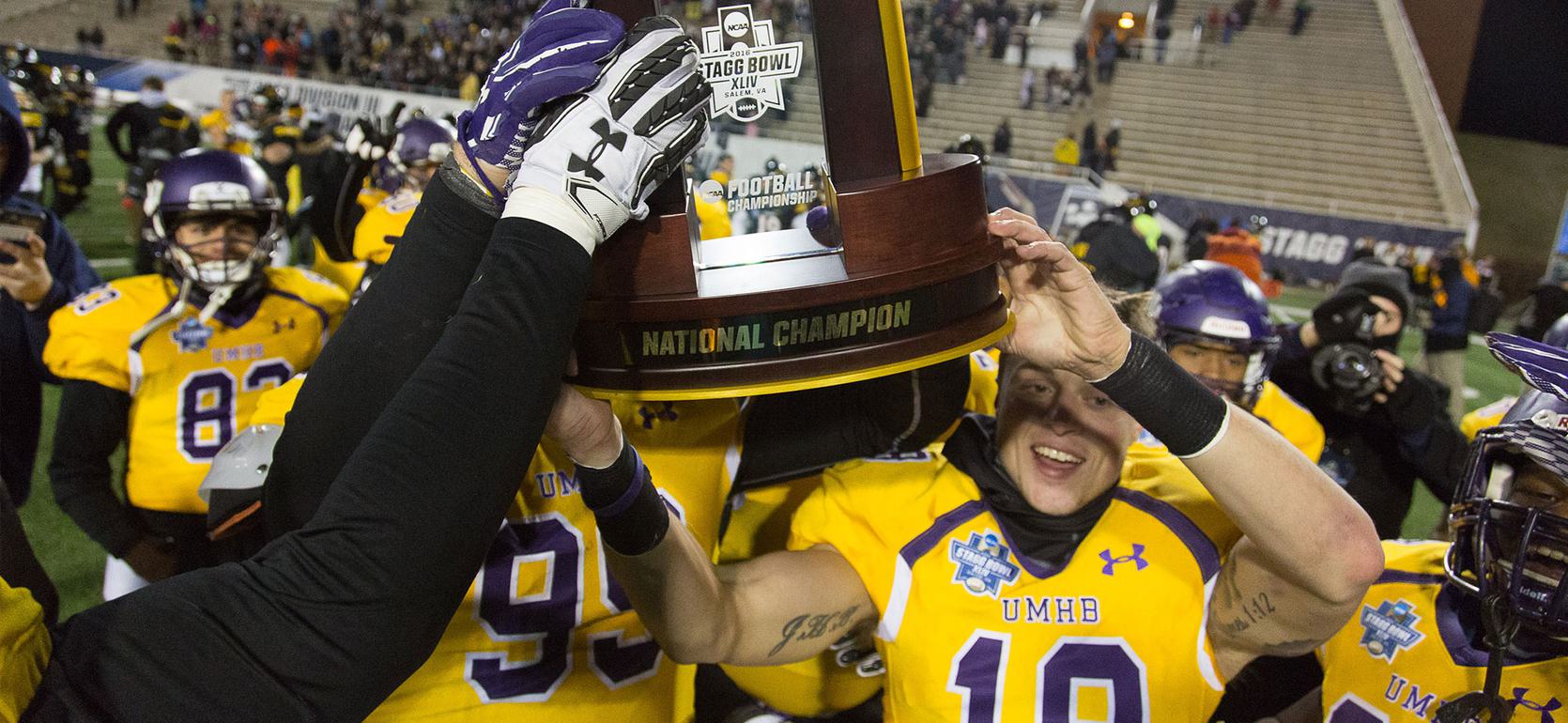 Up with the purple, the gold & the white
Turning out for the CRU is one of the unifying traditions on campus, whether you're a sports fan or not. It's as much about UMHB spirit as anything else, and our teams bring us together over and over again.
University Strategic Framework
The focus of our strategic plan is student success. All themes and imperatives center around supporting and enhancing student success while remaining distinctively Christian, financially healthy, and delivering quality academic programs.
Current Year
Past Year