Master of Science in Physician Assistant
Master's Degree Physician Assistant Program Accreditation Status
The ARC-PA has granted Accreditation-Provisional status to the Master of Science in Physician Assistant Program sponsored by the University of Mary Hardin-Baylor. Accreditation-Provisional is an accreditation status granted when the plans and resource allocation, if fully implemented as planned, of a proposed program that has not yet enrolled students appear to demonstrate the program's ability to meet the ARC-PA Standards or when a program holding Accreditation-Provisional status appears to demonstrate continued progress in complying with the Standards as it prepares for the graduation of the first class (cohort) of students. Accreditation-Provisional does not ensure any subsequent accreditation status. It is limited to no more than five years from matriculation of the first class. The program's accreditation history can be viewed on the ARC-PA website at http://www.arc-pa.org/accreditation-history-university-of-mary-hardin-baylor
Our Program
The developing Master of Science in Physician Assistant (MSPA) program has been granted Accreditation-Provisional status from the Accreditation Review Commission on Education for the Physician Assistant (ARC-PA). This program will be housed in state-of-the-art facilities on the University of Mary Hardin-Baylor campus located within the Mayborn College of Health Sciences in Belton, Texas. The MSPA program offers a 28-month curriculum resulting in a MSPA degree. This degree will continue the focus of the college to meet the rising demands of healthcare in Central Texas and around the world.
Physician assistants (PAs) are highly skilled health practitioners who work under the supervision of a physician to provide patient care services. PAs take complete medical histories, perform physical examinations, order and interpret diagnostic studies, and diagnose and treat patients. PAs are not limited to practicing in one field of medicine. They often work in primary care settings with family practice physicians and in specialty fields such as surgery, orthopedics, obstetrics and gynecology, radiology, pathology, and internal medicine. Most importantly, PAs improve the accessibility of quality healthcare to underserved individuals in both urban and rural settings.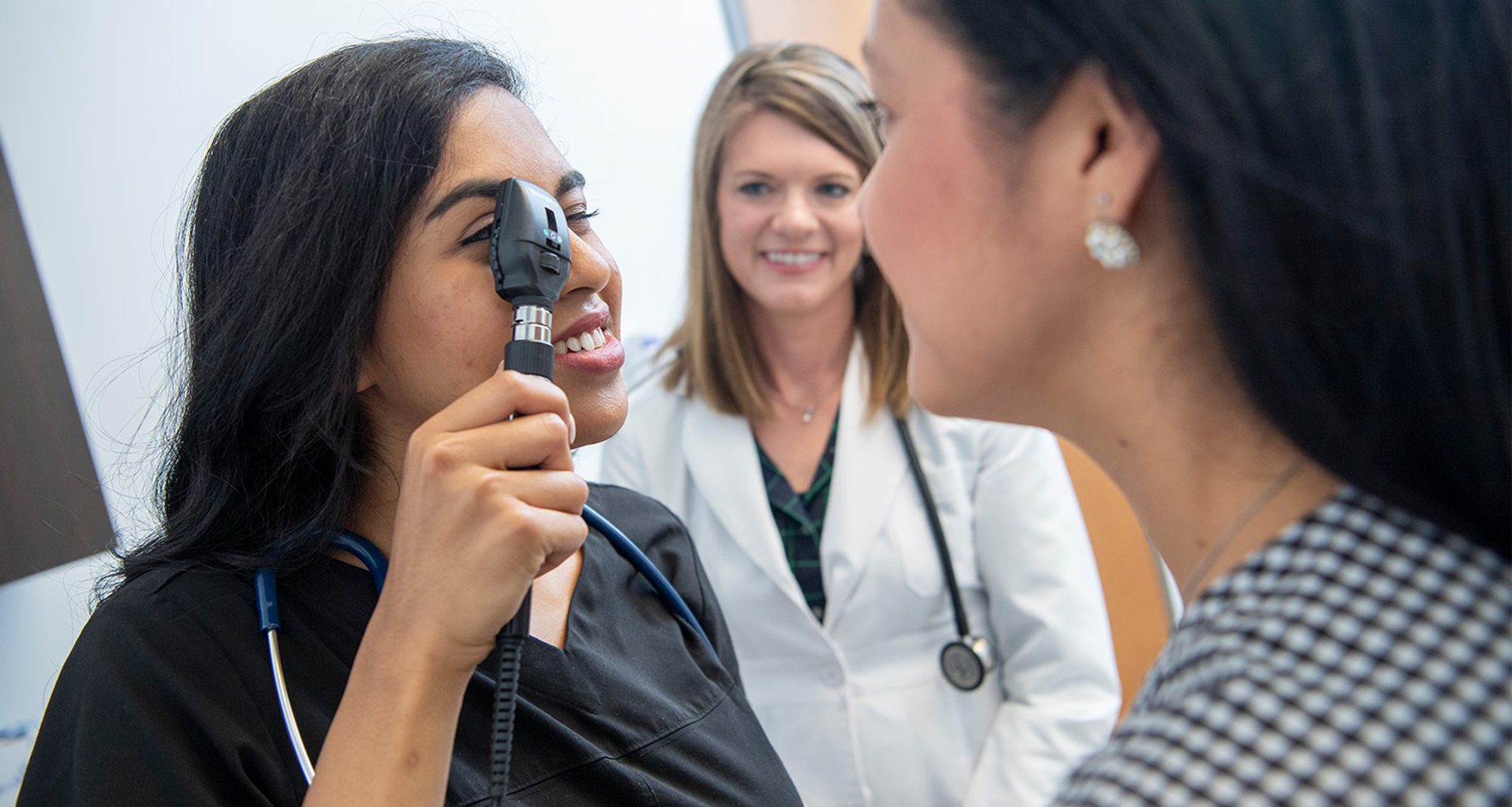 Mission & Vision
Mission
The University of Mary Hardin-Baylor Physician Assistant program's mission is to recruit and prepare graduate students to become competent, compassionate, service-driven physician assistant leaders who deliver evidence-based medical care to meet healthcare needs.
Program education occurs in a Christian environment guided by faculty who teach and mentor with integrity, sensitivity, and a commitment to excellence.
Vision
The vision of the University of Mary Hardin-Baylor Physician Assistant program is to be a regionally and nationally recognized medical education program, with a reputation for developing highly sought-after physician assistants who are dedicated to the delivery of compassionate evidence-based healthcare, professional leadership, and community service.
Program Goals
Recruit and admit diverse qualified graduate students committed to the PA profession
Provide a competency-driven, practice-based training experience that prepares students for entry into clinical practice
Deliver quality clinical instruction that provides experiences in a variety of patient care settings
Encourage professional involvement, leadership, and service
Graduate competent medical practitioners who are in high demand for careers as Physician Assistants
Create a supportive environment for faculty and staff that promotes continued educational development, ingenuity, scholarship, and collaboration
Program Outcomes
PANCE Results
Program Competencies
MSPA Student Virtual Tour
Contact Information
Jenny Magana • Physician Assistant Program Secretary
paprogram@umhb.edu • (254) 295-5444
900 College Street, Box 8402 • Belton, TX 76513
Page last updated October 11, 2022