Our History
The University of Mary Hardin-Baylor traces its distinguished history to the days when Texas had yet to gain statehood and when Baptist missionary work was just beginning in the frontier Republic. As early as 1839, representatives of churches in Washington County issued an appeal to the Home Mission Board of New York to inaugurate a missionary movement in Texas. Missionaries Rev. James Huckins and Rev. William M. Tryon were sent, and soon after, Judge R.E.B. Baylor came to Texas as a teacher, lawyer, soldier and preacher.
These leaders inspired the desire for Christian education in the area and, at a meeting of the Union Association in 1841, recommended forming an education society. War prevented action until 1843, when the Texas Baptist Education Society was organized.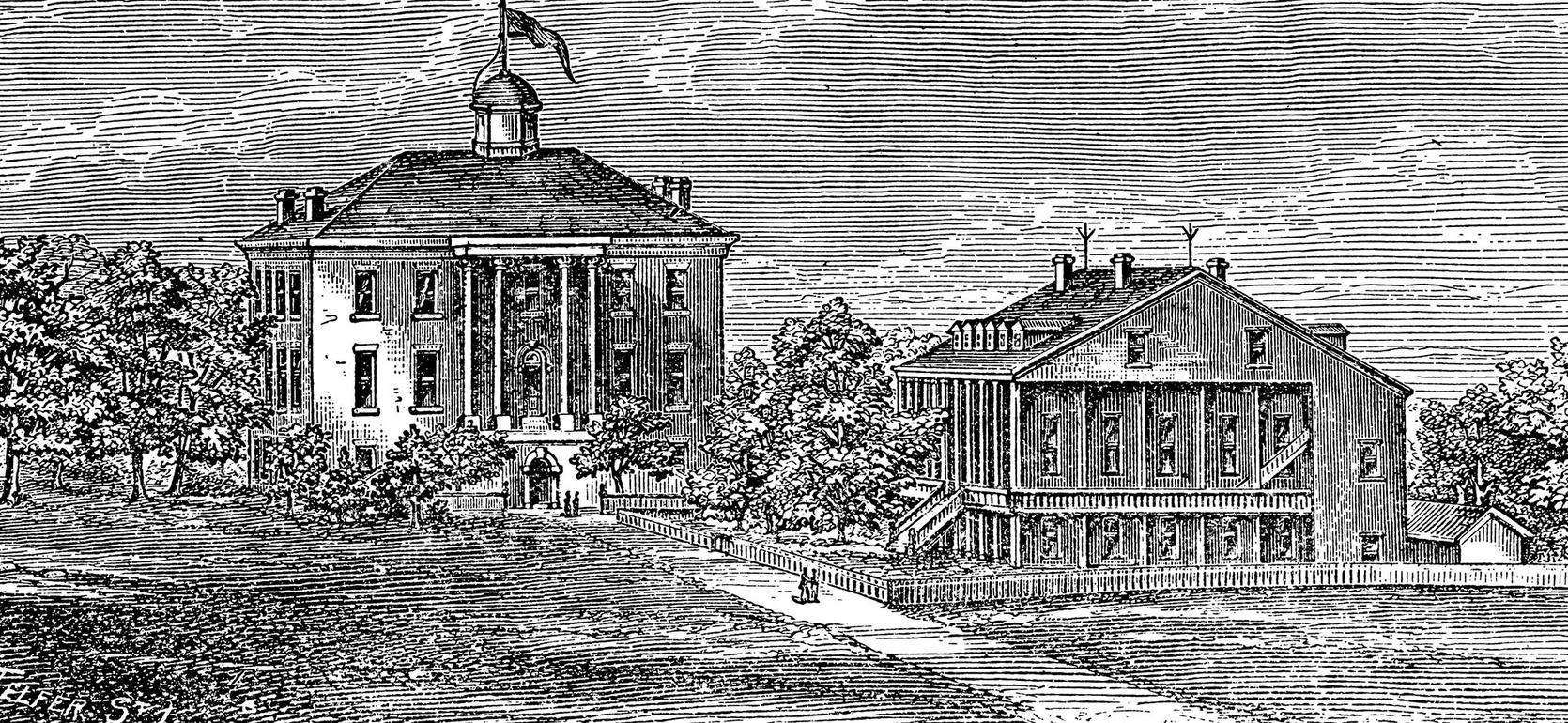 1845
Tryon and Baylor were appointed to prepare a charter to establish a Baptist university. On February 1, 1845, a charter was granted by the 9th Congress of the Republic of Texas, approved by President Anson Jones at Washington-on-the-Brazos, and the long awaited Baptist university became a reality.
The school initially included a Preparatory Division in addition to co-educational classes for college students. In 1851, under the same charter, a Female Department and a Male Department were created, ending co-education. In 1866, the Female Department obtained a separate charter and its own board of trustees.
In 1886, due to changing transportation and economics in the area, it was deemed necessary to move both schools. The Male Department consolidated with Waco University in Waco, Texas, retaining the name Baylor University. The Female Department (Baylor Female College since the 1866 separation) moved to Belton, Texas.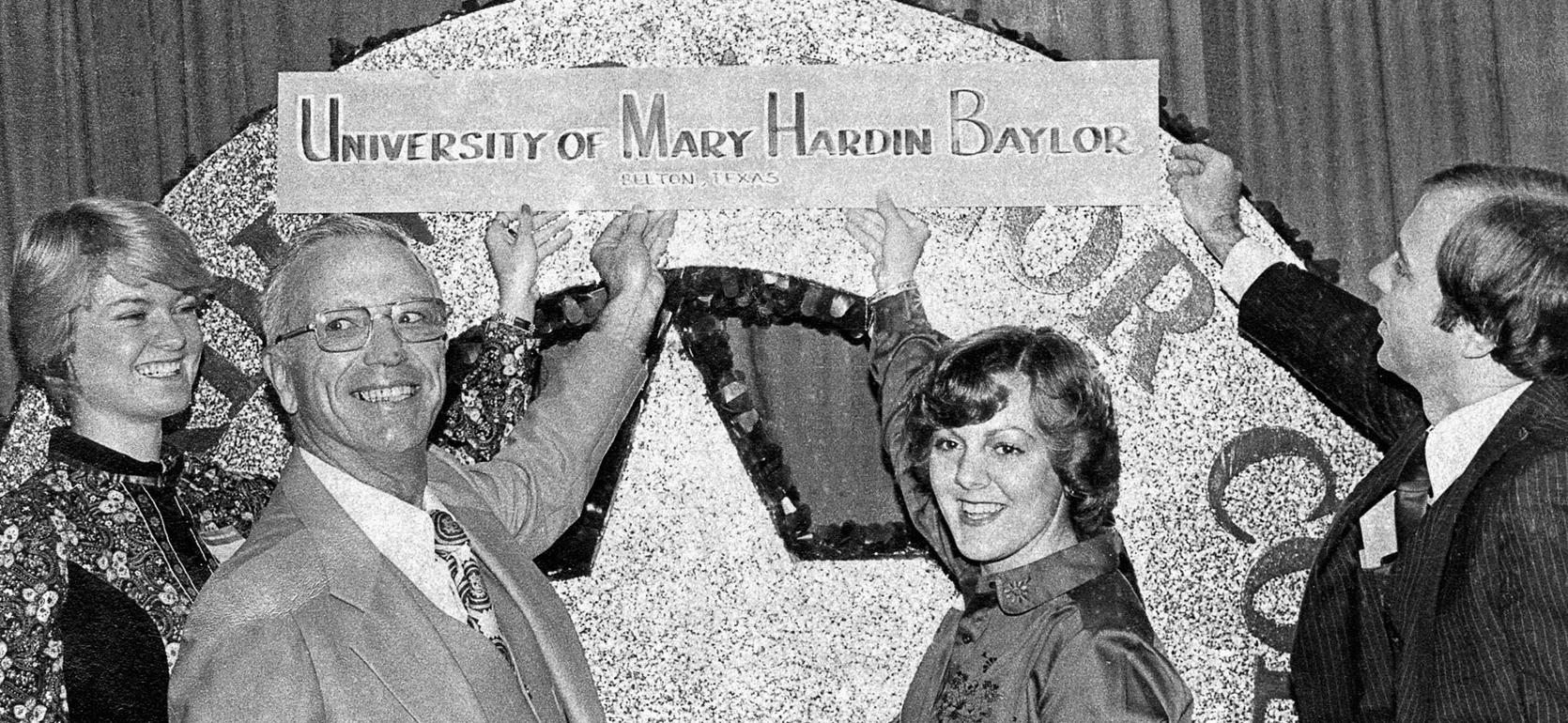 Changing names
Since the move to Belton, the school has undergone several name changes including: 1925, Baylor College for Women; 1934, Mary Hardin-Baylor College (named in honor of a benefactor); and 1978, University of Mary Hardin-Baylor. In 1971, the oldest college for women west of the Mississippi became co-educational.
UMHB's illustrious history includes such notable milestones as starting the first work-study program for women in a college west of the Mississippi (1893); serving as the campus model for the Baptist Student Union (1920); establishing the first school of journalism in a college for women in America and being the second institution in Texas to offer the degree of Bachelor of Journalism (1921); and being recognized as the first Texas Baptist college accepted into full membership in the Southern Association of Colleges and Schools (1926).
Since these auspicious "firsts," UMHB has continued to make history as a leader in the fields of education, business, nursing, and church leadership; in athletics through conference and national play; and in other important areas of campus life.
Today, UMHB enjoys a robust student enrollment of about 3,900 students and employs more than 400 full-time faculty and staff committed to Christian higher education.