Business Administration | BBA
Business administration involves the work of managing an organization's people, time, and resources.
What is a BBA | Bachelors in Business Administration?
The primary undergraduate degree offered by the McLane College of Business is the Bachelor of Business Administration | BBA with a choice of a major in Accounting, Business Computer Information Systems (BCIS), Economics, Entrepreneurship & Small Business, Finance, International Business, Management, Marketing, Multimedia Technology, or Supply Chain Management. Because the B.B.A. is a professional degree, it is the degree of choice for students who want to be recognized professionally as business school graduates. The B.B.A. best prepares students for graduate studies in business, international business, economics, organization management, leadership, and law. Students may also pursue a Bachelor of Arts or a Bachelor of Science degree with a major in Multimedia & Information Technology (MMIT).
Apply Now
Why should I choose a BBA | business degree?
Those who learn to manage well and faithfully find themselves always in demand and well compensated.
What are some business courses I will take?
Negotiation
Non-profit Management
Entrepreneurship
Business Ethics
International Management
Business Major | BBA | Business Degree plans
Why study BBA | Bachelors of Business Administration at UMHB?
UMHB business administration students have the opportunity to become global business leaders through personalized learning, study abroad experiences, and to participate in competitive environments at collegiate conferences.
What are some career options with business degree?
Business majors have thrived in these careers:
Project manager
Human resource associate
Entrepreneur
Team leader
Operations manager
Who is hiring UMHB students with a degree in business?
UMHB BBA business majors have found success in many different fields:
McLane Company
PDI
Enterprise
CGI Group
Baylor Scott and White
HEB
Where can I go to grad school to get a MBA | Master in business Administration?
UMHB BBA business majors have continued their education at these schools:
UMHB | University of Mary Hardin-Baylor
Baylor University
Related Business Degrees | Business Majors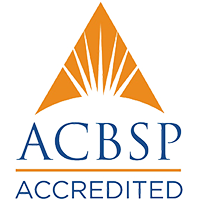 The programs of the McLane College of Business are accredited by the Accreditation Council for Business Schools and Programs*.
With the exception of several newly introduced programs: the undergraduate programs in Entrepreneurship & Small Business and Supply Chain Management, and the Master of Science in Accounting and Master of Science in Management. Any graduates from these programs prior to eligibility will be grandfathered in graduating from the accredited program when the process is complete.