International Business | Major in International Business
International Business includes learning about other cultures, understanding the global economic environment, and thinking globally about business operations. International trips for academic credit are offered regularly. At least one study abroad trip is required to complete the major, and some students participate in multiple study abroad trips in the course of their studies.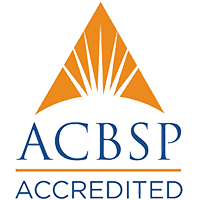 The McLane College of Business program in International Business is accredited by the Accreditation Council for Business Schools and Programs.
Michael Orta
Student
Beyond the knowledge I am learning, I am hoping to go out into the world with the mindset that business can be used to serve others.
Michael Orta
Student
Why should I choose International Business?
This degree prepares students to work in multinational companies, international nonprofits, government foreign service, or any company operating in the global economy.
What are some courses I will take?
Culture & Global Business
International Management
International Marketing
Global Business as Mission
Global Social Enterprise
What are some career options?

With a degree in international business, your future is open to many job opportunities:
International Non-profit/Social Enterprise
Global Product/Brand Manager
International Trade Specialist
Foreign Service Officer
International Sales/Account Manager
Who is hiring UMHB students?

UMHB International Business students have found success in many different areas:
SHI International
Misa Import Sales
World Relief
Hewlett Packard
Fossil Group, Inc.
Where can I go to grad school?

International Business students have continued their education at these schools:
SMU Dedman School of Law
Universitat Pompeu Fabra (Spain)
Why study international business at UMHB?
UMHB International Business majors have participated in international internships in Costa Rica, Ireland, Morocco, and Ecuador.
The McLane College of Business offers multiple study abroad trips each year. The locations vary but have included Costa Rica, Panama, Belgium/Germany, Morocco, Lithuania/Latvia, Thailand, China, and Ireland. The trips are led by UMHB faculty members and consist of small groups of about 12 students. Study abroad scholarships are available to keep the price of the trips affordable.