Portfolio
Portfolio Status as of November 2021
The Club believes we are heading out of the COVID related problems and have shifted towards post-pandemic growth opportunities. To this end, the Club sold its position in Proctor & Gamble (PG) which had performed very well during the pandemic. The stock had plateaued over the last year, returning approximately 4.5%. In 2020 it returned 12.7%, and in 2019 returned 35.8% for the Club.
To help capture the expected growth, the Club continued to expand the portfolio in Fall 2021 by investing in a wider variety of sectors. The new acquisitions include:
Intel Corp (INTC: +6.8% ) – new investments in the U.S. chip production capacity coming in the next two years
Turtle Beach (HEAR: -7.35%) - #1 gamers headset manufacturer with plans for increase virtual/augmented reality equipment
Dutch Brothers (BROS: +50.8%) – significant new rival to StarBucks; a favorite destination for college students
American Tower (AMT: -5.6%) – builds and leases cell towers to all major carriers in the U.S.
Summit Materials (SUM: +16.8%) – provides aggregate for roads and other building projects; poised to do well with the infrastructure money passed by congress.
Baidu (BIDU: +3.5%) – Chinese internet search company (China's Google). Our Chinese stocks have done poorly due to "political problems" but the Club purchased this as a Value investment.
Coinbase (COIN: +34.7%) – purchased in the beginning of Summer 2021 to capture some of the increase in crypto-currencies.
It is still early for most of these positions, with a significant amount of volatility. It is expected that the Biden administration spending plans will continue to inflate asset prices over the next year. Inflation due to COVID related issues, along with the supply chain problems, is expected to abate, however this is unclear, particularly with increased government spending.
As stated for Baidu, an area which originally yielded very high returns were our Chinese-linked assets; Alibaba and Tencent. Both were doing quite well until the Chinese government began a crackdown on large internet-based businesses. Both have dropped in value and it is not clear when they will recover. However, the Club has decided to hold onto each as they are both clear leaders in the very large Chinese market.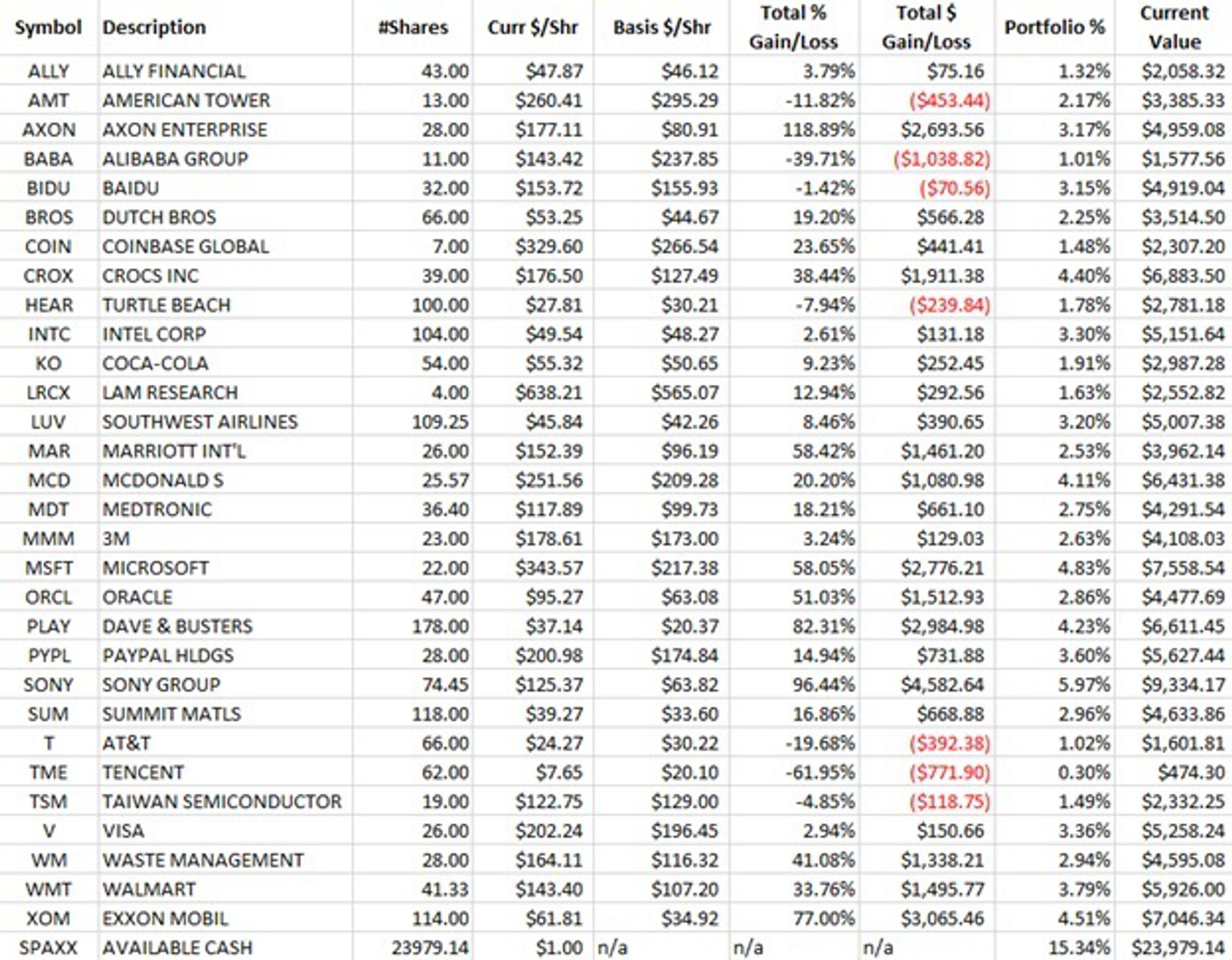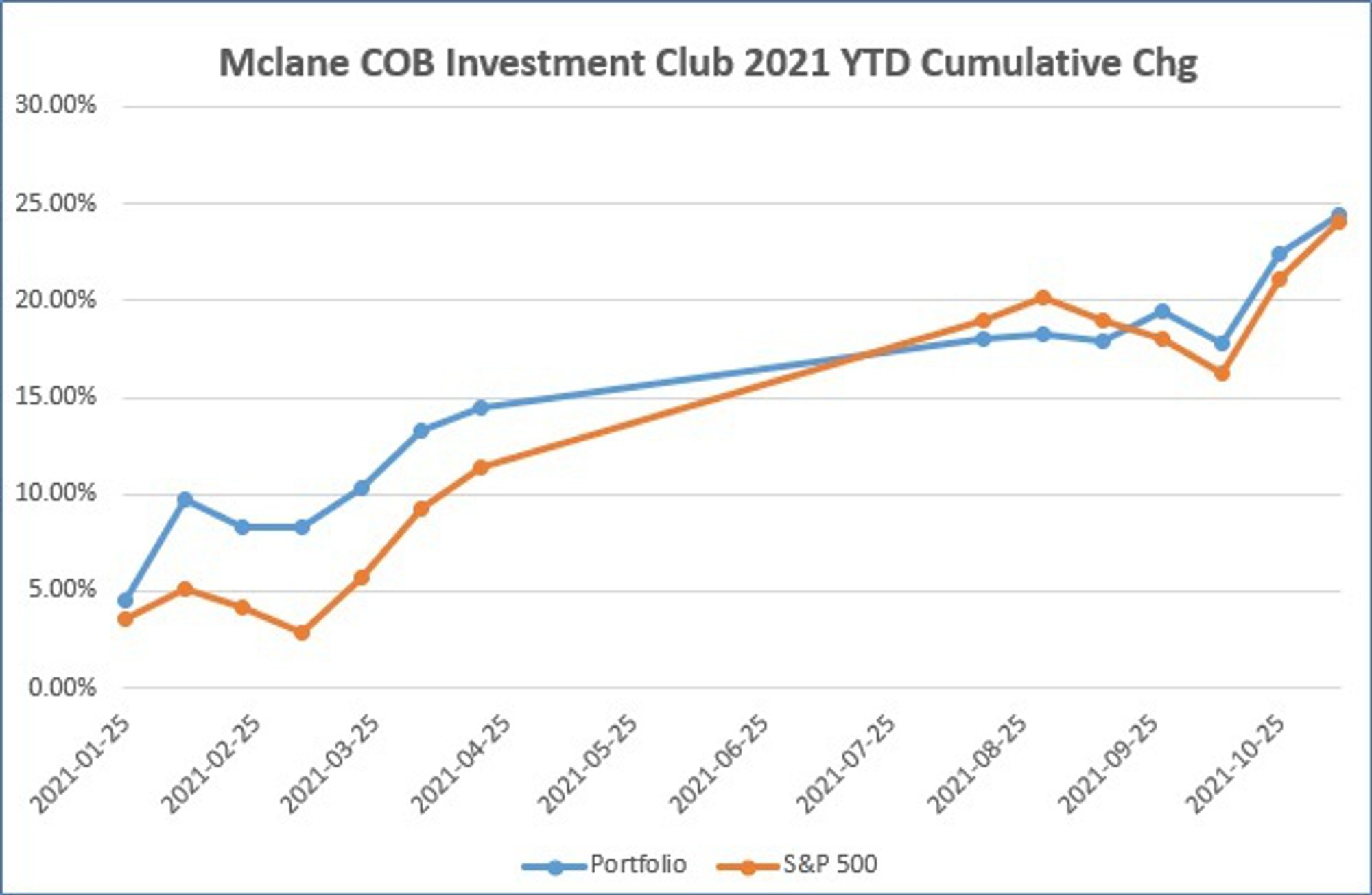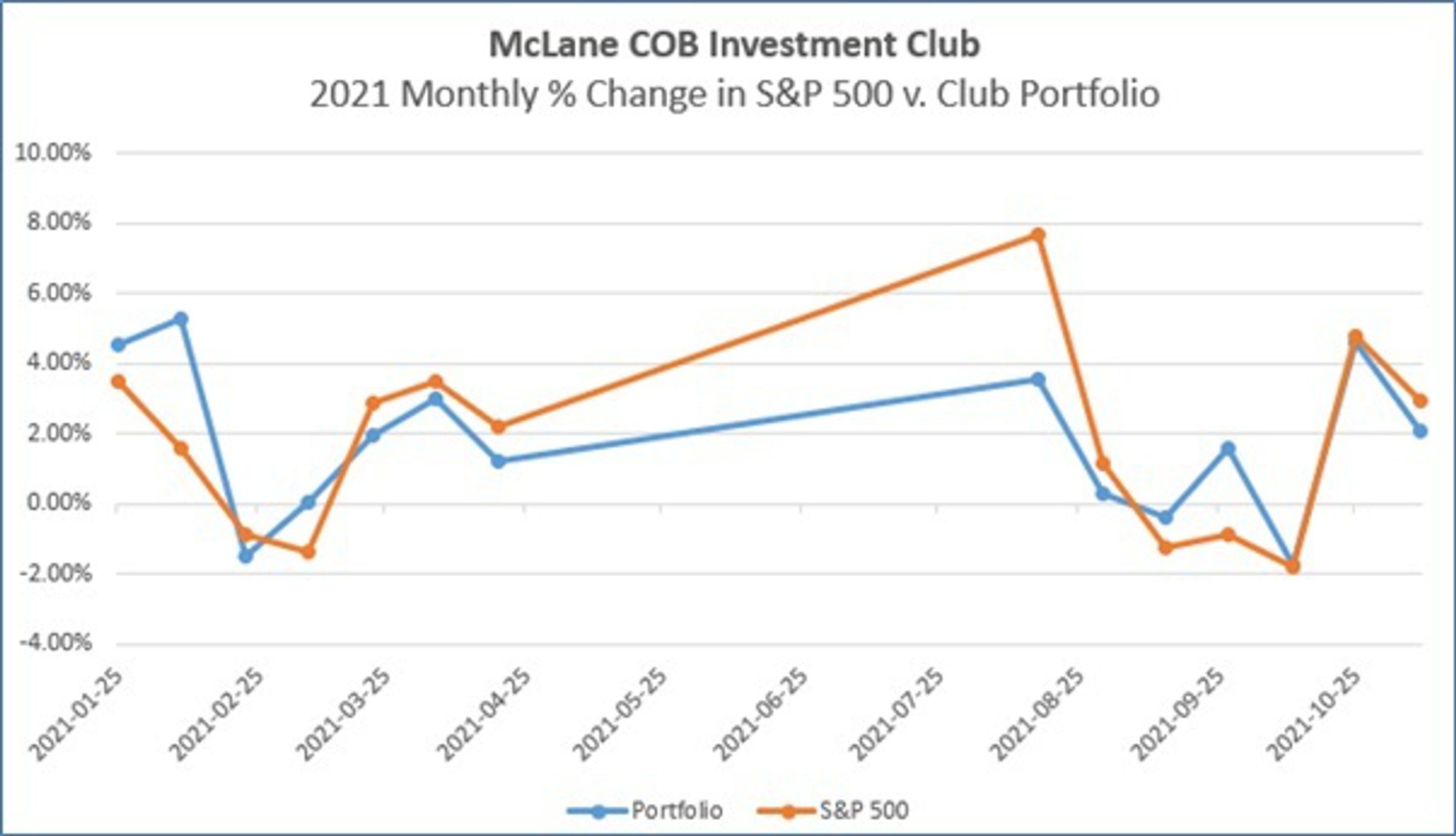 Contact Information
Randi Fishbeck • Secretary to the Dean
rfishbeck@umhb.edu • (254) 295-4644
900 College Street, Box 8018 • Belton, TX 76513
Page last updated October 10, 2023