Portfolio
Portfolio Status as of October 2023
The recent turnover in finance faculty at UMHB created a lack of focus and thought regarding the student managed portfolio. The Investment Club set a goal to be fully invested by the end of 2024. Active management of the portfolio, culling the low performers, and investing in companies experiencing growth will help the investment of the cash and the overall growth of the student managed portfolio.
The most recent meeting reflected the ideal of active management of the portfolio. The position the portfolio held in Dutch Brothers, Inc. (BROS) was liquidated after several quarters of unsatisfactory growth. Several ideas for investment opportunities were brought forth. The Club decided to undertake more research on these opportunities, re-examining the suggestions at its October 9th meeting.
Investment Strategy.
As stated above, our strategy has been to outperform the S&P 500 on a monthly basis; we have achieved this goal more times than not. The continued focus on training new members and officers in the process of portfolio management should yield positive outcomes in the months ahead.
Challenges
The turnover of Faculty Sponsors and the upcoming turnover of seasoned club members provide challenges to the consistent performance of the portfolio. Focused training and conservative investment practices worked in the past and should deliver similar results in future trading periods.


The club's list of positions are shown here: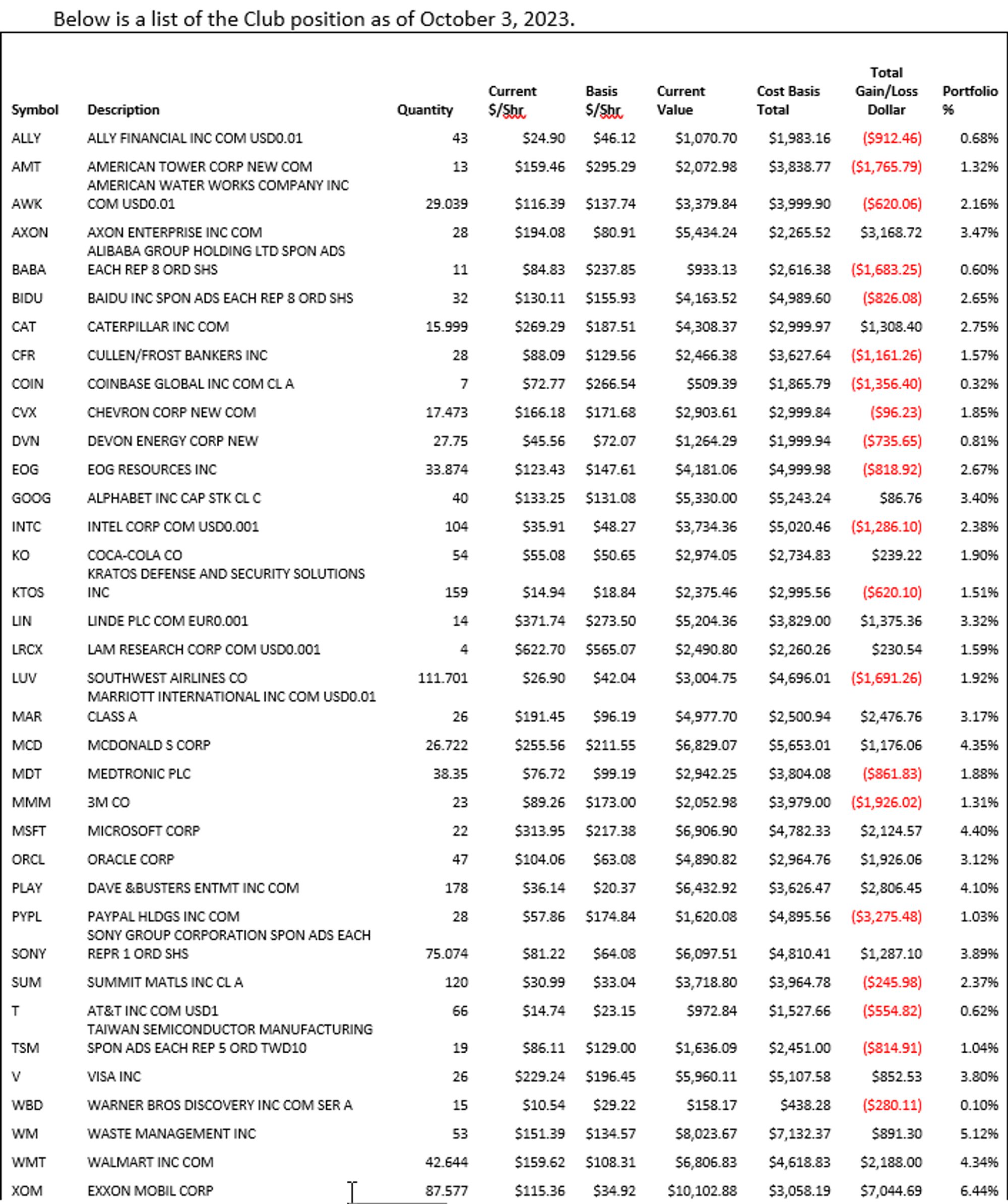 The Club has used the S&P 500 as our tracking index, with the goal to outperform each month. Overall, the Club has done well, yet recently the gap in Year-to-Date cumulative results are narrowing.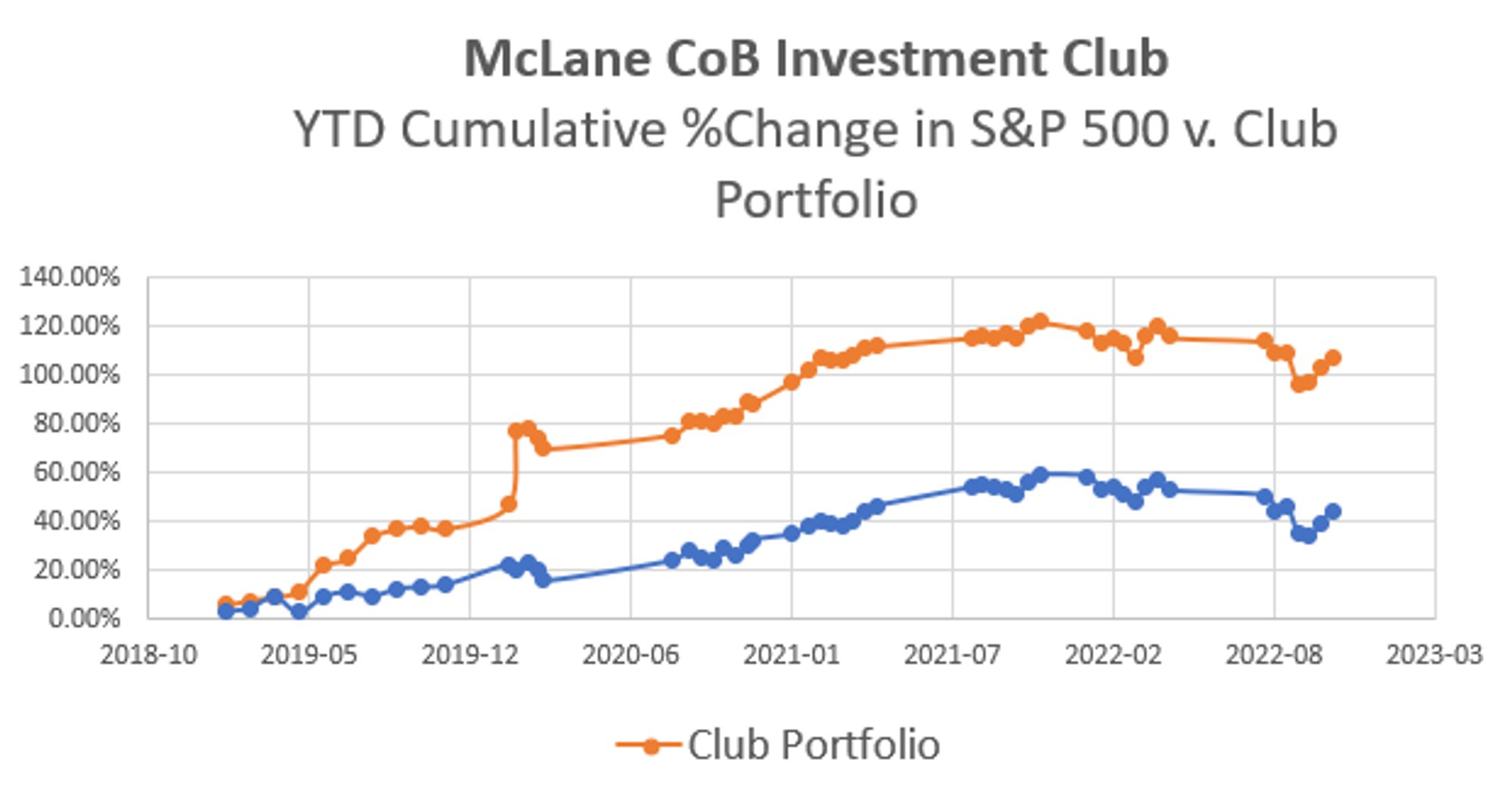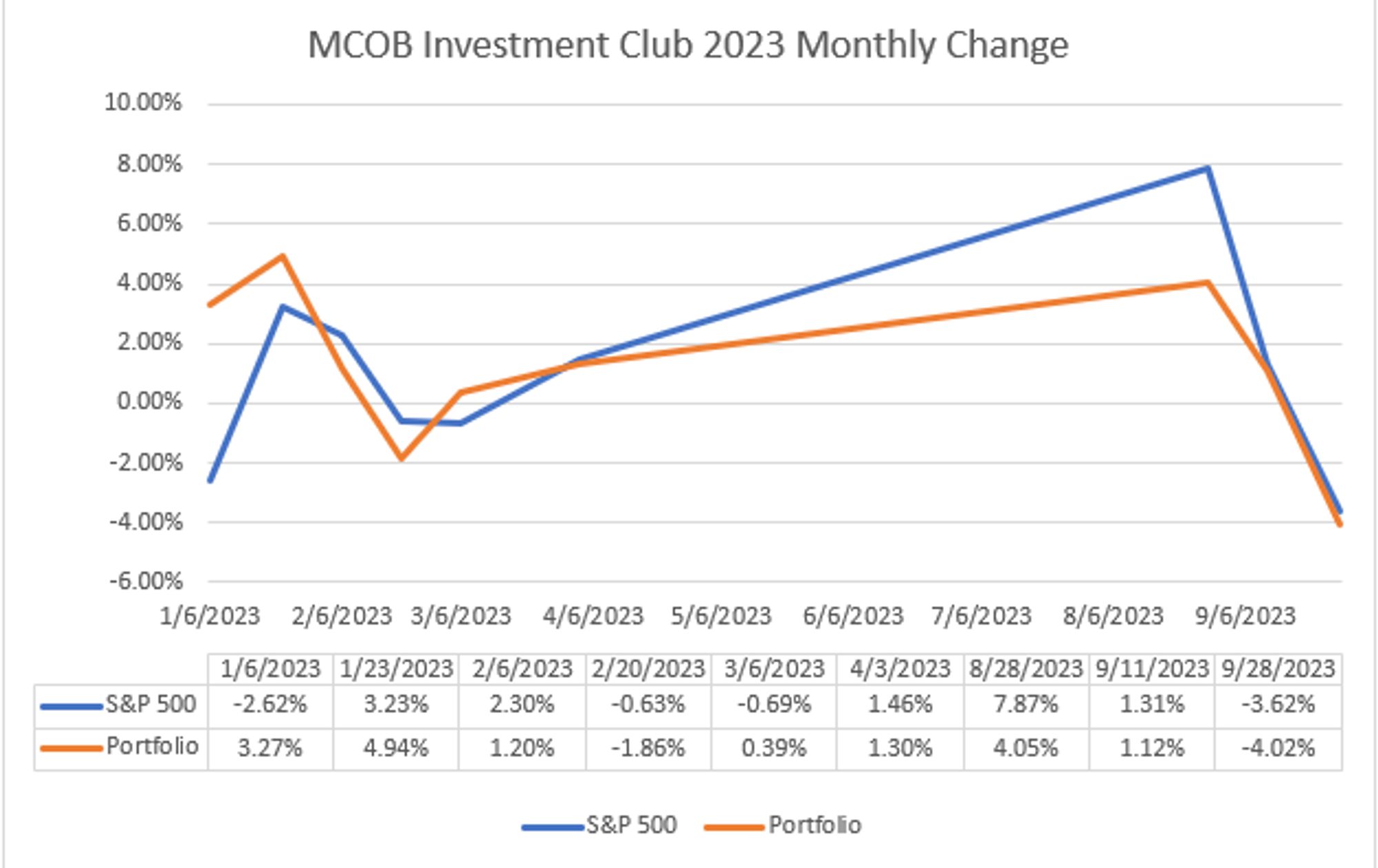 Previous Portfolio Reports
Contact Information
Randi Fishbeck • Secretary to the Dean
rfishbeck@umhb.edu • (254) 295-4644
900 College Street, Box 8018 • Belton, TX 76513
Page last updated October 10, 2023