Business Computer Information Systems
We are all inundated with technology daily, but do we really know what technologies best serve us? Instead of only learning how technology works, BCIS students learn what types of technology should be used, as well as when and where it can best benefit an organization. BCIS graduates use their knowledge of information systems and business to analyze situations, develop solutions to problems, and provide recommendations of technologies for new opportunities. BCIS graduates are capable of developing solutions for web, windows, and mobile environments, and they work in many industries throughout the world.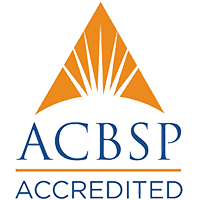 The McLane College of Business program in Business Computer Information Systems is accredited by the Accreditation Council for Business Schools and Programs.
Elijah Keller
Student
I chose BCIS because I have always been good with computers. I figured I should do what I like and what I am good at.
Elijah Keller
Student
Why should I choose computer information systems?
Information Systems professionals make things possible - financial markets, healthcare, transportation, energy, education, entertainment, and more.
What are some computer information systems courses I will take?
Programming Fundamentals
Systems Analysis and Design
Database Development
Networking and IT Security
Project Management
Computer information systems | degree plans
Hands-On IT Experience In
As the information technology director for an accounting firm in Waco, Don Abel gets to do it all – from managing the help desk techs to exploring new technologies to performing IT audits. The practical experience he got from his professors at UMHB is what helps him the most in every aspect of his job. "Talking about theory is one thing, but doing the actual work is a whole different ballgame," he said. "When you walk in the door and people have technical issues to resolve, then the theory becomes practice at that point. UMHB prepared us well for the hands-on."
What are some jobs in computer information systems?
With a degree in Business Computer Information Systems, your future is open to many job opportunities:
Business Systems Analyst
Information Security Analyst
Database Administrator
Networking Administrator
Information Systems Manager
IT Project Manager
Who is hiring UMHB students?
UMHB BCIS students have found success in many different areas:
PDI
Texas Hydraulics
The McLane Group
Sysco Corporation
Nationwide Health Information Network
Where can I go to to get a masters in information systems?
Many BCIS students have continued their education at these schools:
UMHB | University of Mary Hardin-Baylor
Baylor University
University of Texas A&M
University of Texas at San Antonio
Why study Business Computer Information Systems at UMHB?
At UMHB, the field of information systems is about working with people in every type of organization, in every industry, in every city in the world. It is about developing valuable insight of how people and technology can work together to allow organizations to reach their full potential. Information Systems professionals develop solutions to help manufacturing companies track custom orders, from their website through the factory, and onto the delivery truck. Information System professionals develop solutions to allow artisans in developing countries to connect with potential customers using smartphones. If you are a creative person who is interested in developing innovative approaches to solving problems, you have what is needed to be a BCIS major.