September 15-16, 2023
Crusader Families and Friends,
We want to invite you to come experience campus alongside your UMHB student, for the weekend of September 15th and 16th. We will have several activities and events going on all weekend long; as well as the first home game of the season for Crusader Football. Follow this webpage for updates to the schedule in the coming weeks, and to get registered! In the meantime, please feel free to email our Assistant Director of Campus Activities, Mary Baucom, with any questions (mbaucom@umhb.edu).
We are so very excited to have you all back on campus. Our students love when they get to share their UMHB home with their family and friends. See y'all in September and Go CRU!
Pre-registration is now closed!
Walk-up registration will be Friday afternoon 9/15, and Saturday morning 9/16.
*Family Weekend t-shirts may not be guaranteed for walk-up registrations.
King Street on Friday 9/15, from 3:30pm-6pm.
Bawcom Student Union on Saturday 9/16, from 9:00am-11:00am.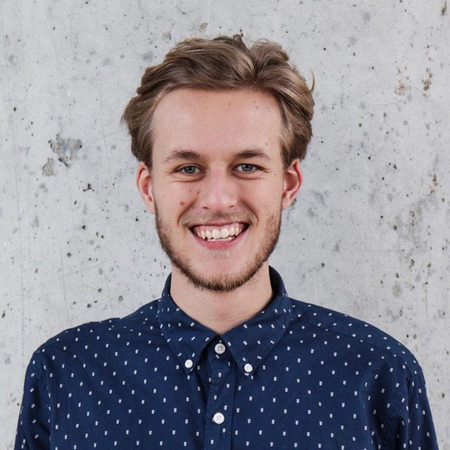 Caleb Fitzwater
Legacy Student
The best part of having my family visit UMHB is being able to talk to the different generations about how this school has grown and changed since they attended it!
Caleb Fitzwater
Legacy Student
Family Weekend Schedule
Friday, September 15th
Time
Event
Location
3:30-6:00pm

Registration

Get checked in and pick up all of your information and tickets for the weekend.

King Street

3:30-6:00pm

Student Life Hang Out

After you get checked in, come "hang"-out and grab a refreshing sweet treat with us on King Street. You'll have the chance to see what else is happening during the weekend and meet some of our Student Life team!


King Street

3:30-5:00pm

Museum Tours

Come check out the Museum at the Alumni Center! We'll be open for tours, and would love to share more about our history with you!



Musick Alumni Center and Museum at the Parker House

4:00pm


Legacy Family Hangout


Alumni families pop by with your Crusader after you've checked in for the weekend, and enjoy some milk and cookies!

Musick Alumni Center and Museum at the Parker House

5:00pm




Dinner



On your own (Feel free to explore the Belton/Temple food scene) Here's a list of restaurants that accept Cru Cash!




On your own

7:00pm

Ring Ceremony

Join us for the UMHB Ring Ceremony tradition where our seniors get their Class Rings.



Luther Memorial

8:00pm

Family Fun Fest

Join us as we cap off the day with some family fun. You'll have the opportunity to enjoy a few of our favorite food trucks, mini golf, and more!

Campus Recreation

& McClinton Family Intramural Fields
Saturday, September 16th
Time
Event
Location
8:00am

Family Worship

Start the morning off with a worship service led by our own UMHB Families.

Manning Chapel

9:00am-11:30am

Registration

If you weren't able to swing by Friday, you can pick up all of your information and tickets for the game!

1st Floor of Bawcom Student Union

9:00am- 10:30am

Meet the Faculty Brunch

Join us for a come and go continental style breakfast in the Great Hall and meet the amazing Faculty of the University of Mary Hardin-Baylor. This is a great time to meet your student's professors and learn more about UMHB.

McLane Great Hall

(3rd Floor of Bawcom)

9:00am-1:00pm


Cru Creations Market Days


Check out what our talented students, staff, faculty and alumni have to offer! Our very own BizTech Organization helps put on and host this fun market style event.

King Street

10:00am-4:00pm

Open Residence Halls

Stop by with your Crusader to check out their room and see what they have done with the place since Welcome Week.

Campus Housing

10:30am

CRUise (Pregame Spirit Rally)



Be a part of our great pregame tradition of welcoming the team to Crusader Stadium and getting everyone unified and ready for the game. The team will end the CRUise by coming through Bawcom Student Union, where they will be met by the Black Shirt Cru Spirit Band, cheerleaders, and dance team for an exciting student tradition.


King Street & 1st floor Bawcom Student Union

12:00pm

Game Time

UMHB Football vs. Wisconsin-Whitewater

Be sure to wear your best Crusader Gold, for our Gold Out game! Prior to the game, swing by King Street and visit with our Hometown Heroes too.



Crusader Stadium


All events are subject to change and based on availability. A full schedule of events will be available at registration.
What are you waiting for?
Join us for a great Family Weekend and truly get an Experience of a Lifetime with your student.
Need a place to stay?
Residence Inn Temple
4301 S General Bruce Dr
Temple, TX 76502
(254) 773-8400
Distance to UMHB: 4.8 miles
Summers Mill
7441 FM 1123
Belton, TX 76513
(254) 939-6194
Distance to UMHB: 7.5 miles