Theological Framework
The University of Mary Hardin-Baylor's philosophy on racial diversity is deeply grounded in Christian identity and convictions. The following convictions are of particular relevance:

All human beings are created in the image of God (Genesis 1:27). As such, all are of immeasurable value to both the God who created them and to all who bear his image.
We who bear God's image live in a fallen and broken world (Genesis 3). The world's brokenness is far reaching, but one expression of that brokenness is the fracturing of human relationships along racial lines. Efforts to divide, marginalize, separate from, and mistreat those who stand across these lines is an outright rejection of the first conviction.
The Gospel of the New Testament
The Gospel of the New Testament is the message of God's restoration and reconciliation for his entire creation, accomplished through the death and resurrection of Jesus (e.g., Romans 8:22-23; 1 Corinthians 15:23-28; Revelation 21:1-4). This message includes healing racial division that exists within creation (Acts 2:1-11; Galatians 3:28-29; Revelation 7:9-17).
Those who identify as Christians are called to participate with God in his restorative work, which includes the healing of racial divisions within creation. Thus, work to heal racial divisions in the world is inseparable from the Gospel and is vitally important to the calling of all Christians (Matthew 6:33; Luke 10:25-37).
Commitment to Racial Diversity
After prayerful and thoughtful reflection on our history, as well as careful analysis of the current racial climate at the University of Mary Hardin-Baylor, we realize that in many ways, we have failed to consistently or fully embody these convictions. Thus, with humble acknowledgement of our past, we strive to fully live out the above convictions with renewed commitment.
Our Christian identity and convictions support our commitment to the following:
Understanding and addressing the full expanse of racial issues on campus in ways that are anti-racist, adaptable, and respectful;

An ongoing reflection and curiosity regarding conscious and unconscious racial bias, prejudice, and racism on campus, as well as an awareness and sensitivity to significant racial issues faced by students, faculty, and staff;
Being realistic about race issues on our campus and addressing them directly by having proactive and respectful conversations about race that fosters understanding of all perspectives and experiences at UMHB rather than intentionally or unintentionally neglecting these issues;
Identifying and addressing the institutional and structural barriers to equal economic, political, and social opportunities that negatively impact students, faculty, and staff;
Actively recruit, hire, and retain leadership that are equipped, qualified, and more representative of the university's student demographics;
Preparing students to be global citizens by fostering cultural reflection and dialogue in our learning community, and examining intersections of religion, race, culture, laws, and society.
Spiritual Call
In Christian love, we strive to meet the challenges of these commitments by disrupting barriers, which erode the sense of belonging for many students, faculty, and staff, regardless of color. Our campus commits to renewing our spiritual call for healing racial divides on campus.
A Home for All People
In establishing this racial diversity philosophy for our campus, we strive to fulfill our Christian mission to love one another through utilizing the pillars of our institutional mission. As we are met with new and differing challenges in an ever-changing world:
We commit to continuous evaluation of our campus climate in view of racial diversity.

We commit to the careful and deliberate implementation of anti-racist practices that promote and support racial diversity.
With humility, we strive to create a campus where all students, staff, and faculty members benefit from our intentional efforts to encourage and strengthen racial diversity. We believe these efforts and commitments will make UMHB feel more like home for all people, particularly students, faculty, and staff of color who feel marginalized.
Our awareness, Christian identity, and convictions, in concert with renewed commitments, have motivated action steps outlined in A Better CRU.
Framework for Racial Diversity
A Better CRU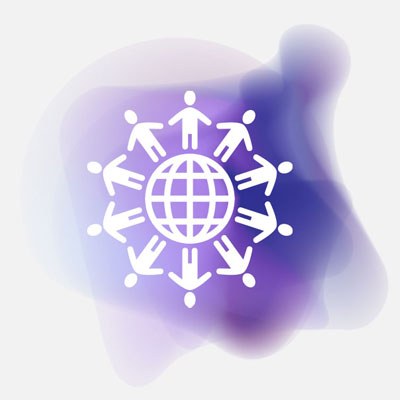 A Better COMMUNITY
UMHB is committed to enhancing our campus climate so that racial diversity is actively embraced.
Create an office that is responsible for addressing racial diversity initiatives throughout campus.
Increase collaboration and celebration of racial diversity through robust co-curricular experiences.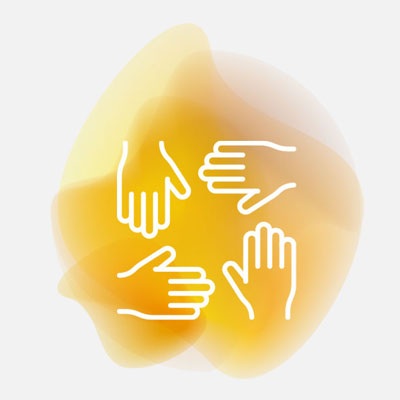 A Better REACH
UMHB is committed to attracting and retaining individuals from racially diverse backgrounds at all levels of the institution.
Implement and expand purposeful methods to recruit, hire, and retain a more racially diverse administration, faculty, and staff.
Increase the recruitment, retention, and graduation rates for students of color across academic disciplines.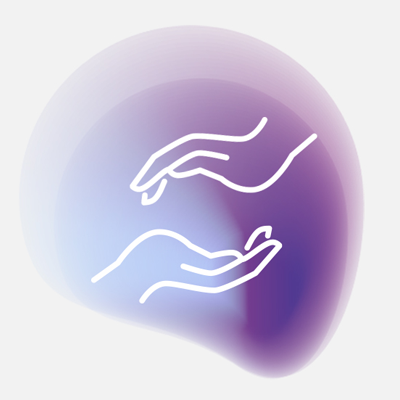 A Better UNDERSTANDING
UMHB is committed to engaging our campus in racial diversity-related educational opportunities and supporting people of color for leadership roles at all levels of the institution.
Educate our campus community on the biblical understanding of racial diversity and the value of integrating those practices.
Foster more leadership opportunities for people of color throughout campus.