Multimedia & Information Technology
Multimedia & Information Technology majors explore in-depth technology, business, and information design and become fully adept at bringing them all together. Majors and minors study business best practices and project planning throughout their courses in web site design, interactive multimedia, social media, e-commerce, digital video editing, 3D modeling/animation, and desktop publishing.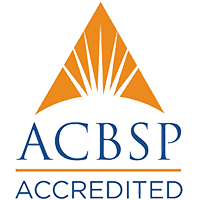 The McLane College of Business program in Multimedia and Information Technology is accredited by the Accreditation Council for Business Schools and Programs.
Chase Mariott
Student
The Multimedia and Information Technology major allows students to explore many different avenues and aspects of technology. It gives you a great starting point and practical experience to discover ways to integrate innovative technologies into established business practices.
Chase Mariott
Student
Why should I choose MMIT?
Majors learn how to use software to manipulate and use images, film, 3D graphics, and interactive multimedia to present ideas in the most creative and effective manner.
What are some courses I will take?
3D Modeling
Website Design
Digital Video Editing
Social Media
e-Commerce
Multimedia Management
Lauren Davenport graduated from the multimedia and information technology degree program in 2015 and began working for iZone Imaging, a sign company in Temple, doing graphic design and project management for a while. After getting married and moving to Utah, she began working for Interpretive Graphics. Lauren says, "Attending UMHB gave me tools to succeed in my career path, specifically time management when it comes to graphic design. In the design world, it's not only important to be creative and professional but also to develop relationships with the people you work with. Sometimes, that can be really time-consuming! However, working on all my projects in school and still maintaining a strong social life prepared me to do the same in my career."

What are some career options?

With a degree in IT | Information technology and multimedia, your future is open to many job opportunities and careers:
Video Editor
Web Designer
Graphic Designer
Executive Producer
Promotions Designer
Multimedia Creative Director
Who is hiring UMHB students?

UMHB students majoring in multimedia have found success in many different areas:
KVUE-TV Austin
City of San Marcos
Neiman Marcus
YouTube RMG
General Motors
Indeed
Where can I go to grad school?
MMIT students have continued their education at these schools:
Texas A&M University

Savannah College of Art and Design
St. Mary's University School of Law
Why study Multimedia and Information Technology at UMHB?
Students are eligible to participate in many McLane College of Business study abroad trips. These trips are faculty-led, one to four weeks in length, and are typically taken in December or May. McLane College of Business study abroad students have traveled to numerous countries in Europe, Asia, South America, and Africa. Information about recent and upcoming study abroad trips is available on the UMHB study abroad website.