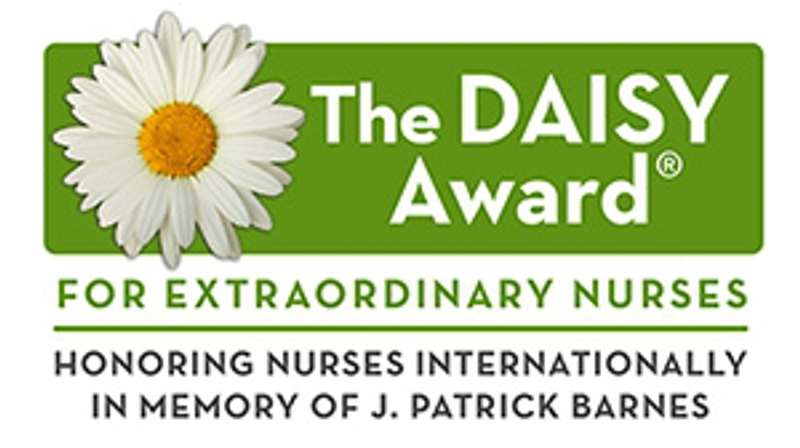 The DAISY Award
Do you want to say "Thank You" to your nursing instructor? Nominate them for this prestigious award.
The DAISY Foundation, as part of its service to the nursing profession's role in patient care, established The DAISY Award for Extraordinary Nursing Faculty. The purpose of this program is to provide to colleges/schools of nursing a national recognition program they may use to demonstrate appreciation to faculty for their commitment and inspirational influence on their nursing students. The Foundation hopes that, in some way, this program will contribute to a positive work environment for faculty in schools.
The DAISY Foundation name is an acronym for Diseases Attacking the Immune System, The DAISY Foundation was established in 1999 in memory of J. Patrick Barnes who died (at the age of 33) from complications of the auto-immune disease Idiopathic Thrombocytopenic Purpura (ITP). Patrick's family was very touched by the remarkable compassion and clinical skill demonstrated by Patrick's nurses during his illness, so they created DAISY to recognize exceptional nurses everywhere. The DAISY Foundation is dedicated to saying Thank You to Nurses and is now proud to recognize Nursing Faculty with The DAISY Faculty Award.
Learn more about The DAISY Award for Extraordinary Nurses and The DAISY Award for Extraordinary Nursing Students at DAISYfoundation.org
Nominate a Nursing Faculty Member Today
Criteria for Nominees of the UMHB DAISY Nursing Faculty Award
Exhibits Christian principles.
Serves as a role model for professional nursing.
Demonstrates passion for teaching, learning, and nursing.
Exemplifies Cru Nursing Core Values (Respect, Caring, Integrity, Professionalism, & Service) in interactions with students and colleagues.
Facilitates student development of the knowledge, skills, and attitudes needed to become excellent nurses, lifelong learners, leaders in interprofessional practice, and service-minded community members.
Page last updated July 01, 2021