President's Welcome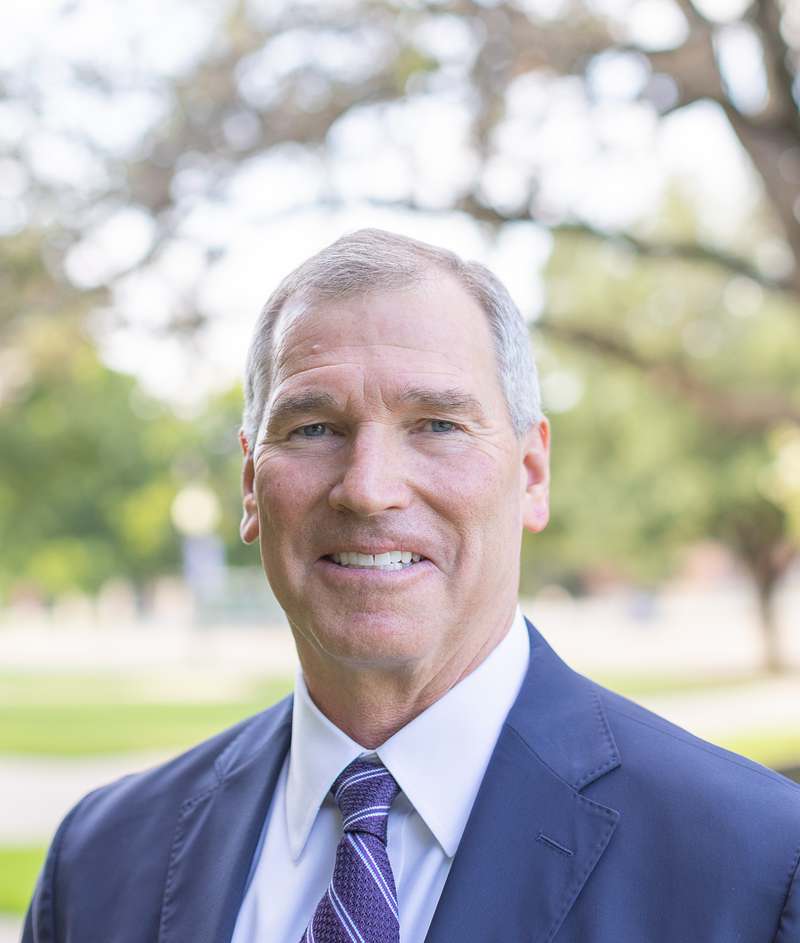 Welcome to the University of Mary Hardin-Baylor! We are so glad you are interested in learning more about this great university. Since 1845, our mission has been to provide the finest in Christian higher education. Our Christ-centered learning community is committed to helping students advance their knowledge and prepare for the challenges of a rapidly changing world. At UMHB, we know you're called to a life of purpose. That's why we're here – to help you discover and live out all God created you to be and do.
We are intentional about our students' academic achievement and offer learning experiences in a highly personalized educational environment. We believe that the size of our campus, the quality of our faculty, our innovative facilities, and our commitment to Christian values and service are highlights of the UMHB education.
It is our hope that when students graduate from UMHB, they leave not just with diplomas but also with a clear vision of how to live a life of purpose, no matter where their paths may lead from that point on.
As you visit this website, you will get a glimpse of the many campus activities and exciting courses that we offer to help our students grow intellectually, socially, and spiritually. I hope you will follow up this "virtual visit" with an actual visit to our campus soon. I have no doubt that when you visit with our faculty, staff, and students, you will understand what makes UMHB so special!
Randy O'Rear, Ed.D.
President
Contact Information
Location: Sanderford Administrative Complex • Admissions Suite
Address: 900 College Street, Box 8004 • Belton, TX 76513
Office Hours: M-F • 8 am - 5 pm (Summer: 8 am - 4 pm)
admissions@umhb.edu • Phone: (254) 295-4520
Page last updated September 16, 2022